Covid-19: We are open for business, serving your needs, while observing safe social distancing.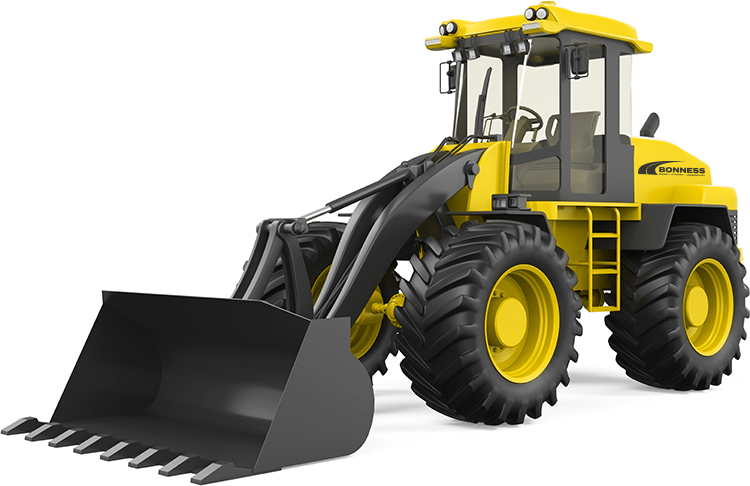 Join the Bonness Team.
The #1 Employer in Southwest Florida's paving and sitework industry.

Be sure to visit our site frequently for up-to-date listings of open positions at Bonness. When positions are not available, we always accept applications from candidates with the following experience:
Concrete curb finishers
Sealcoating and striping
Grading and sitework
Striping and thermoplastic
Underground utilities
Search Available Positions
Why work for Bonness?
Bonness has been doing business in Southwest Florida for over 35 years. The quality of our work, our excellent customer service, and outstanding workforce have resulted in a strong, competitive, and chosen employer. We have grown strong, even during tough times, and we are expanding and diversifying daily. The career possibilities for candidates with the right technical and interpersonal skills are of tremendous value to us and our organizational culture promotes employee growth and development.
Bonness is a family owned business where everyone is treated like family and with respect. Bonness strives to provide a safe working environment as well as a diverse one. We empower our employees to produce their best work and we help them manage their own performance by offering performance evaluation tools and year-round coaching.
In addition, our Human Resources Department constantly works to ensure consistency of practices and policies. Our supervisors receive ongoing training and coaching on best managing practices.
We offer competitive compensation and benefit packages. Benefits offered include:
Comparable Compensation
Paid Vacation
Paid Holiday
Health Insurance for employees and their families
Life Insurance
Dental and Vision Insurance
401k Plan
Team Member Referral Bonus Program
Suncoast Federal Credit Union Memberships
What our employees are saying
"I am happy to be in this great family Bonness company which I have been part of since September 2011. They treat me with respect and provide moral support in difficult times; especially with the loss of my son in April 2017. I am happy to share pleasant moments and join in the social events that take place where my wife and sons can come to. They are proud to be part of a great company."

Benjamin Hernandez

Concrete Finisher

"The culture and leadership at Bonness is all about working together as a team. Every employee is important, and management is truly dedicated to providing support and help when needed. This is what makes Bonness a remarkable company to work for."

Hannely Roque

Estimating & Contract

"Bonness is a company that supports and believes in their customers as well as their staff. We are very team-driven, and we operate in a way that puts the customer's goals ahead of our very own. I have developed a lot during my time here and continuously grow because of the challenges and opportunities that come my way. What I find most impressive about Bonness is its people; energetic, real, and fun to work with. No day is ever the same, and for me, it is this diversity that makes me proud to serve on the Bonness Team. Respect, care, and excellence are rare qualities that exude from the top and flow throughout the rest of the company and I believe every employee and every customer will affirm this; Bonness is truly an exceptional company."

Jozsef Nagy

Project Manager - Renovations

"I have worked for Bonness for over 3 years. When I first joined the Bonness team, I was a laborer and have now worked my way up to an Excavator Operator. Bonness has given me the opportunity to gain the strength in my position and future positions. At Bonness, they are up to date on all equipment and this makes my job easier. I am proud to be part of the Bonness family."

Luis Gress

Excavator Operator

"The positive atmosphere at Bonness, has always been my favorite part of working here. My coworkers smile, everyone is helpful; and we are a team of very upbeat and genuine self-starters. I am always so enamored by the joy and professionalism in my coworkers. It makes coming to work something I look forward to each day."

Michael Grable

Director of Business Development

"I have had the pleasure of working with Bonness Inc. for over 30 years. We are like a family and we show the respect and trust for each other every day. We are a perfect team."

David Crosby

Vice President of Operations

"Our Mission is: 'To fully serve Southwest Florida's paving and sitework needs with honesty and integrity by providing a quality product, outstanding customer service, value, and innovation.' We employ only those who are up for the challenge."

Kathleen Bailie

President & Chief Executive Officer

"Bonness Inc. is a great place to work: great people, great leadership, great company."

Jane Baratta

Former Corporate Treasurer/Secretary

"We come from different backgrounds but we are one true team!"

Herminio Llopiz

Crew Leader
Application Process
Thank you for considering Bonness as your potential employer! Please be assured that all applications are considered carefully. Below you will find all the information you need to avoid any delays in our review process. After your application is received, the Human Resources Department classifies it. Those applications that have the experience and requirements specified are sent to the hiring manager for further screening. Those applicants are then contacted and phone-screened with final applicants receiving a personal interview.
Please Note: Due to the volume of applications received, not all applicants are contacted. However, if you are not selected, your application will remain in our database for one year for future reference. Incomplete applications will not be considered. Applicants who do not have the minimum requirements for the position will not be considered. If you do not meet the minimum requirements for the available positions, you can still complete an application online for future reference.
Search Available Positions
---
Employment Questions?
Please contact us via e-mail at Jobs@BonnessInc.com (preferred) or ask for our human resources department by phone (239) 597-6221. If you leave us a message we will be back with you within 24 hours, or as soon as our volume of calls allows. We will be more than glad to assist you!
---
Helpful Links