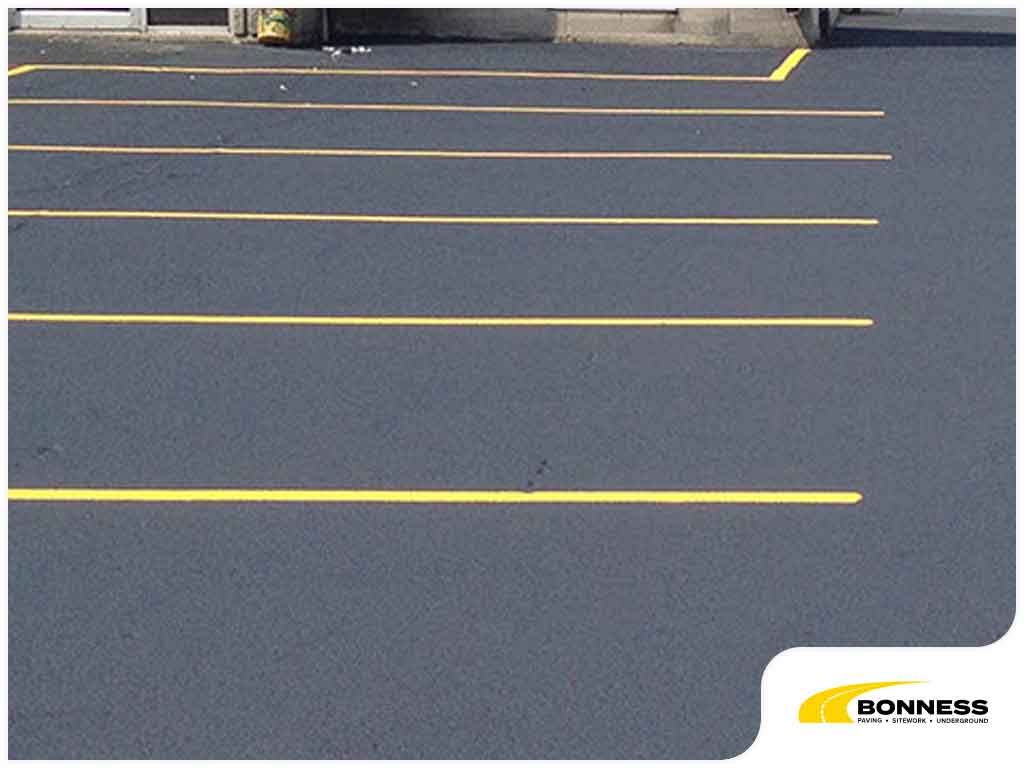 GemSeal® PolyTar is one of the longest-lasting seal coatings on the market. It's polymerized for superior resistance to wear, and it has improved fuel resistance, stronger adhesion and flexibility. This product is ideal for high-traffic parking lots and driveways, airport ramps and taxiways.
Superior Technology
Bonsal American created GemSeal PolyTar, which is the first major advancement in sealer technology since the early 1950s. It's manufactured with polymers that enhance the durability and wear resistance and adhesion of asphalt pavement seal coating. This formulation offers twice the durability of standard asphalt pavement sealers. 
Extreme temperature changes cause asphalt to expand and contract, which can occur every day. This is why it's important to choose a flexible material for the pavement. Otherwise, cracks and openings can form in the coating, which can allow fuel, water and other harmful elements to penetrate the surface. PolyTar expands and shrinks with the pavement surface, which lets the seal coat provide better protection to the pavement. 
Keep in mind that it's also important to hire a reputable contractor for your pavement. Obtain at least three estimates, read reviews, and don't forget to ask for proof of insurance and license. 
Benefits
PolyTar requires less mixing time and is easy to apply. It doesn't also need latex modifiers. It's the first pavement sealer to integrate elasticity with flexibility using binder polymerization for a durable, cost-effective pavement coating. PolyTar lasts up to twice as long as the life of conventional sealers, reducing the need for recoating over the life of your pavement. 
Choose Bonness Inc. for superior pavement, driveway, curb and sidewalk installations. Call us at (239) 597-6221, or complete our online form to request a quote.