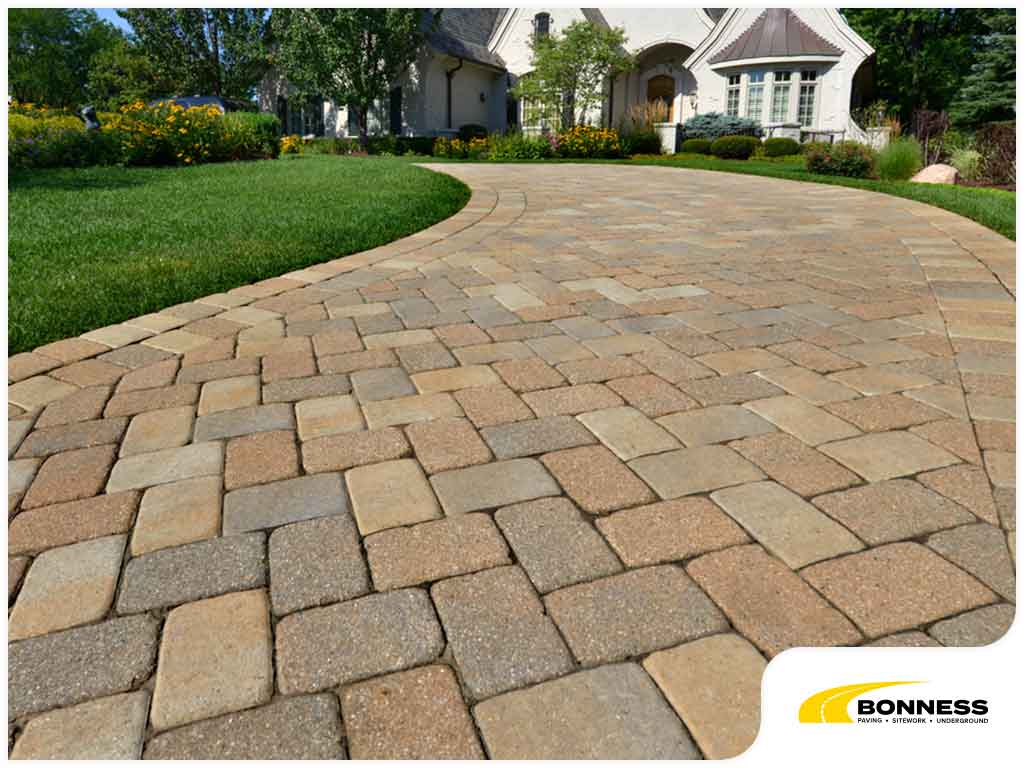 When it comes to installing a driveway on your home, you have many options in terms of the construction material. For instance, you can choose between asphalt or concrete for your driveway. While both are suitable materials for your driveway installation plans, there is another material you should consider: brick.
In this post, Bonness Inc., the pros to approach to make your "paving contractors near me" search easier, discusses everything you need to know about brick paver driveways.
Brick Driveways: Pros and Cons
Like every material, brick has its individual advantages and disadvantages. In terms of its advantages, one of its characteristics that tend to attract homeowners to brick is its stain and slip resistance. Some driveways tend to stain easily from oil and other fluids that can leak from your vehicle. Brick, meanwhile, won't stain so easily and if it does, you can easily replace that portion with a new brick. Apart from that, you won't slip so easily with brick driveways as well thanks to their abrasive surface.
If you're looking to make your home environmentally friendly, on the other hand, brick driveways are the option for you as most brick driveways are made of reclaimed materials for its construction. On top of that, brick and asphalt paving experts also say that they're fairly easy to repair compared to other driveway materials.
Despite these advantages, however, brick driveways do have its downsides such as the lack of variety in terms of color, shape, and size when you're working with bricks. Other than that, they're also prone to cracking from heavy traffic or hard freezes.
Installation and Maintenance
Installing brick driveways is a job best left to experts but if you want to be in the know as to how they're installed, it is possible. When installing brick driveways, they must be set in a base of either paver sand or mortar. To do this, the soil must be removed by a depth of 12 inches before being compacted to add 8 to 12 inches of gravel. Afterwards, the gravel must be compacted before adding a 1 ½ inch layer of sand for levelling. Once the base is completed, your experts will now lay brick patterns according to your specifications.
Should you choose brick as your driveway material, you should know that proper maintenance can greatly extend its lifespan form 25 years or more. To maintain your brick driveway, make sure to wash it once or twice a year by using a pressure washer and remove the dirt and weeds growing between the bricks. Once the surface dries, pack the joints with sand fresh sand (if the surface is loose-fit) or repair the mortar and let it dry fully (if the pavers are mortared).
Make your "asphalt contractors near me" search easier by turning to Bonness Inc., your leading experts when it comes to residential driveway and sidewalk installation services. Give us a call at (239) 597-6221 or fill out our contact form to request a quote.