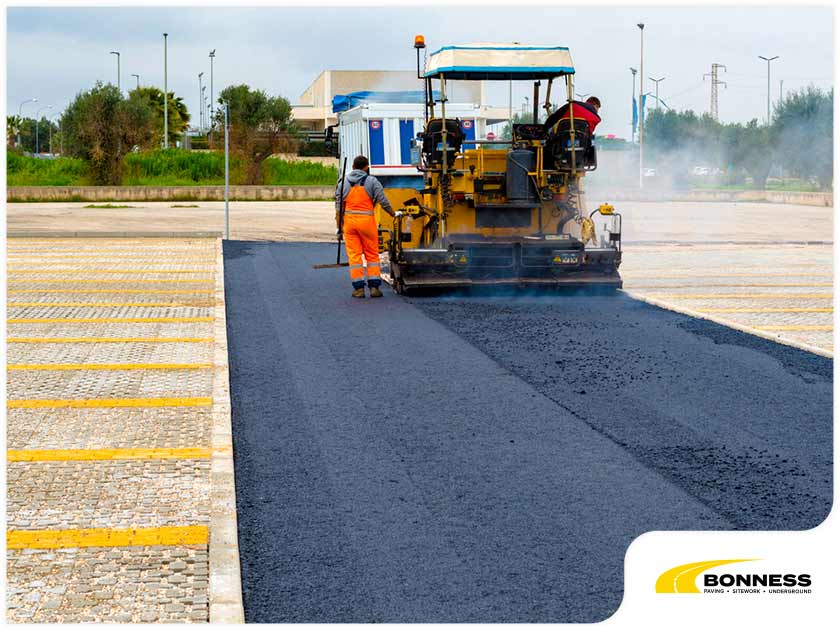 At Bonness, we have made it our mission to help Southwest Florida homeowners and property managers make the most of their asphalt paving installation. But we understand that this is a huge undertaking and that you'll want to learn more about its many important aspects – most especially the project costs. To give you a clearer idea on what to expect, here are some of the factors that can affect the costs of your asphalt paving:
1. Size of the pavement: The bigger and longer the pavement, the more base material it needs. This, in turn, means higher costs. You should also expect the paving installation to be more time-extensive if it has a wider scope, driving up your costs.
2. Asphalt thickness: The strength and stability of your paving will generally depend on the thickness of its asphalt layer. For most projects, a four-inch depth is sufficient, but you also need to take into account its load requirements. To get a more accurate estimate on how thick your asphalt paving should be, make sure to consult Bonness. We specialize in both new construction and complex renovation paving jobs in the Southwest Florida area.
3. Permit requirements: If your asphalt paving will connect to a public road, getting a permit may be necessary. In fact, you'll probably have to change your plans to better comply with the requirements of the municipality. These changes – along with the fees you'll need to pay to acquire those permits – go into the project's overall costs.
When it comes to the highest quality residential paving solutions, you need not look any further than Bonness. We proudly serve Naples and the rest of Southwest Florida. Call us now at (239) 597-6221, or fill out this contact form to schedule your consultation. We'd love to hear from you!