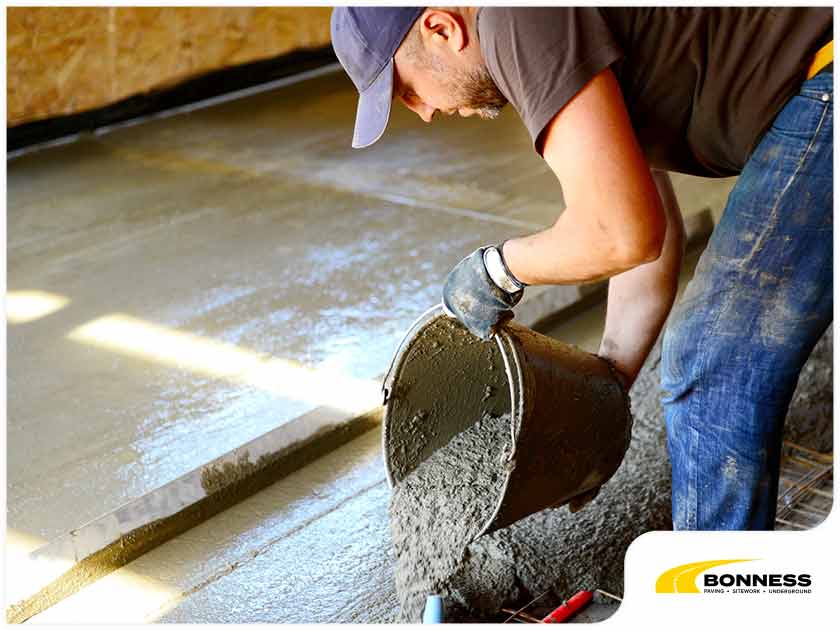 Concrete projects are never meant for do-it-yourselfers. And yet, many of us choose to skip professional service. Mistrust of contractors, decreased costs and sense of accomplishment are the most common motivations for DIYing concrete structures.
Regardless from where your temptation to handle your project all by yourself (or maybe with a help of some amateur buddies) is coming, resist it. Below are the dangers you can avoid when you hire a professional paver instead of pulling your sleeves up.
1. Botching the Job
Don't underestimate the competence a concrete project requires. Watching a bunch of YouTube videos or reading some how-to articles won't give you the necessary skills to carry out this job flawlessly overnight.
Be honest with your capabilities. Construction projects are generally more complicated than they seem. Everything that could go wrong may go wrong if you don't truly know what you're doing.
2. Wasting Your Time, Energy and Money
One mistake could suffice to render a concrete pavement construction job a failure. Then, you'll have to hire pros to fix it.
3. Putting Yourself and Your Family at Risk
Safety is a serious concern. Your inexperience will keep you from detecting and managing on-site hazards properly.
4. Reducing Liability
If someone gets hurt because of your botched project, you may be held accountable for any accident. Searching for reputable contractors could help you avoid responsibility for any unfortunate event related to masonry structure that might happen.
5. Turning the Authorities Against You
In Florida, concrete contractors must have a license in order to ply their trade legally. Considering that they must pass some competency tests to get the nod from state regulators, it's proof that you shouldn't DIY such a concrete project. Or else you may raise the ire of the authorities.
Entrust your concrete pavement project to a company with a stellar decades-old track record like Bonness Inc. Call (239) 597-6221 to schedule a consultation with us and receive an estimate!