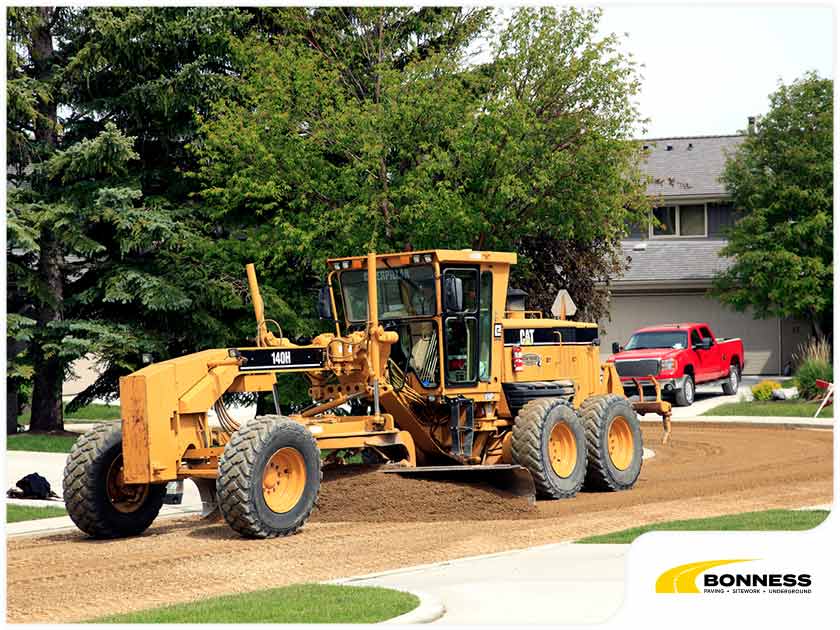 A paved driveway adds value to your home, especially when the asphalt is applied over a solid foundation. When the ground beneath the driveway isn't stable or level, cracks and potholes could form, and water won't drain away from the house, potentially flooding your basement.
Here, we answer the most common questions about driveway grading.
"What Is Driveway Grading?"
Grading refers to the process of leveling the base of the driveway. For some properties, dirt needs to be added or removed in order to achieve the correct pitch. This process allows water to drain off the surface and away from your home.
"What Is the Purpose of Grading?"
Grading is crucial in ensuring effective drainage in your driveway. The driveway base under the asphalt should be properly sloped in order to completely drain water. Otherwise, it can overflow on your driveway and lead to potholes. It can even run toward your house, flooding your basement or garage.
"Is Driveway Crowning Necessary?"
When your driveway is crowned, the pavement is higher in the center and lower on the sides. This process helps water flow to either side and prevents flooding. However, this is only applicable in certain situations and is generally not necessary on residential driveways.
"Can Incorrect Grading Damage the Asphalt?"
Proper grading is needed to prevent the asphalt from getting damaged. If your driveway is incorrectly graded, it can cause water to pool on and damage your property. Since asphalt is a porous substance, it will crack when standing water seeps into it. The cracks will expand when the water freezes, causing more serious issues.
Whether you need paving solutions for your home or business, Bonness Inc. is here to help. We are a full-service paving, site work and underground contractor that always goes the extra mile to fulfill our clients' requirements. Let us know how we can assist you. Call us at (239) 597-6221, or complete our contact form to schedule a consultation.