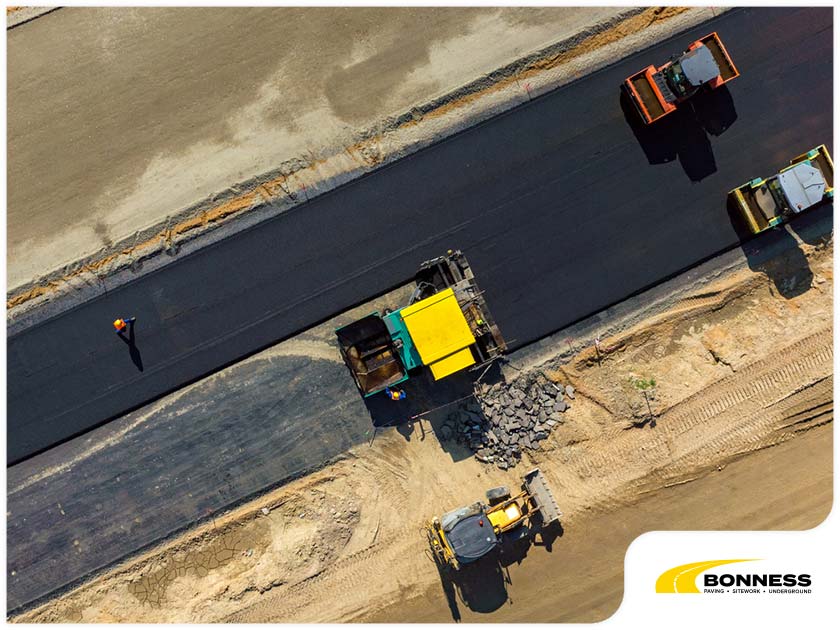 Asphalt paving is deemed to be the most reliable and durable option one can consider. Its affordability is also proof of its high demand. Despite its material, it still has its own set of risks and challenges, including the following:
1. Water: Water is one of the biggest culprits of asphalt pavement defects. Standing water is arguably one of the most obvious enemies to asphalt pavement. If you do not take the proper precautions to keep up with maintenance, standing water can permeate the asphalt surface and cause real issues. It's highly likely that the best way to fight this is with seal coatings to build up a preventative layer to prevent cracks and potholes from forming.
2. Heavy use: It is worth noting that large mobiles and vehicles can slowly break down the pavement in repeated use areas. This significantly affects the asphalt's durability over time.

To ensure it'll continuously perform well, proper installation by a reliable team is a must, and you must do routine maintenance.
3. Ultraviolet (UV) rays: These are known to significantly damage your asphalt. It is not always possible to build in complete shade, so the best way to protect your pavement against harmful UV rays is by coating your pavement at least every three to six years.
For over 35 years, Bonness has been helping builders, developers and businesses with their commercial paving and contracting needs above – and below – the ground. Give us a call to find out how we can help you maintain the value of your property through improvements and routine maintenance to your driveway, sidewalks and more. Reach out to us here or at (239) 597-6221 to learn more.