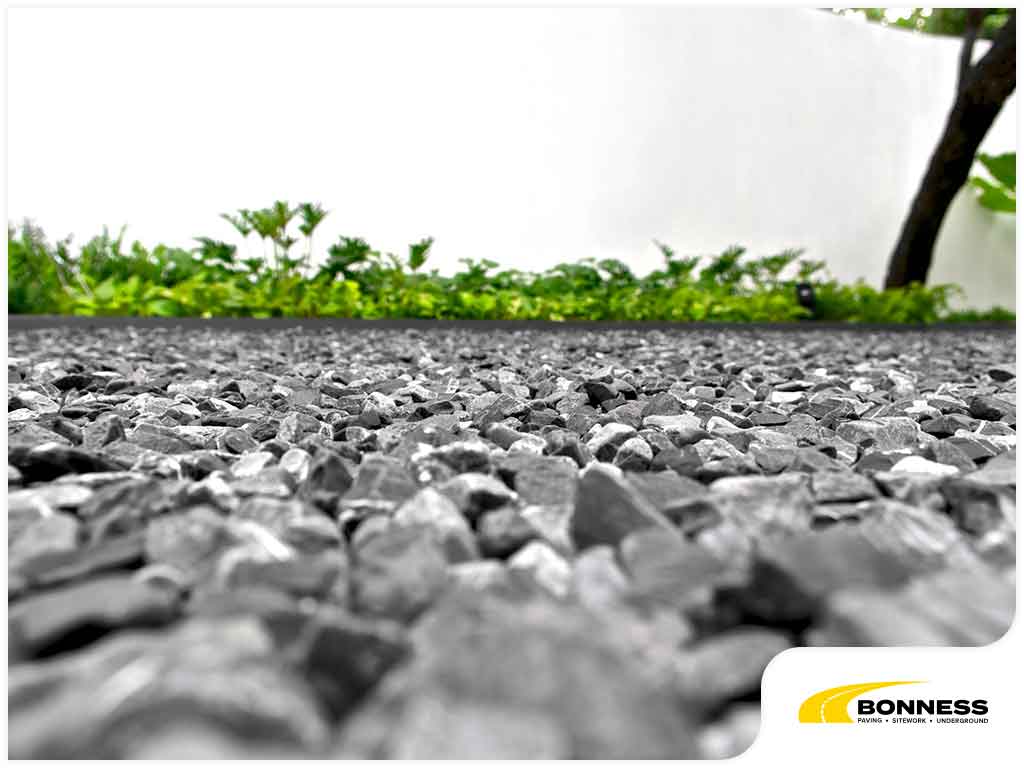 Your driveway speaks volumes about your tastes and preferences as a homeowner and how well you take care of your residential property. If you're looking to upgrade your driveway, you might find that your options are narrowed down to two choices: gravel or decorative stone.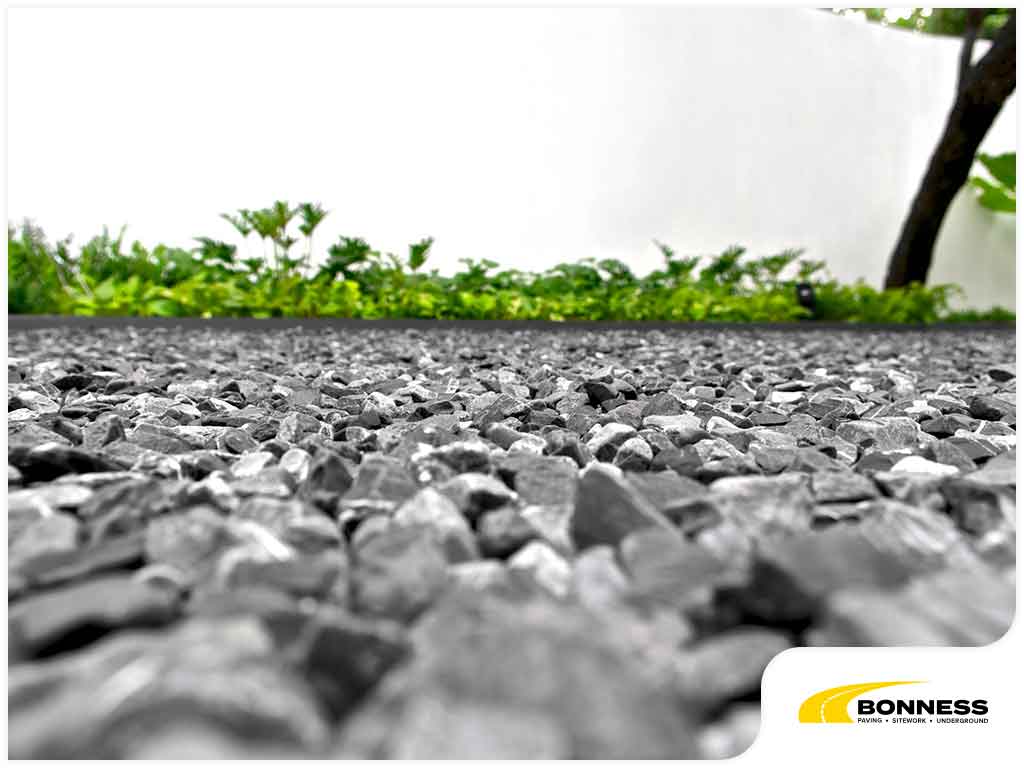 Today's article from trusted concrete paving contractor Bonness Inc. talks about the benefits and drawbacks of gravel and stone driveways.
Gravel Driveway
Gravel is steadily becoming one of the top choices when it comes to driveway materials, and for good reason. Gravel driveways are designed to shed water, offering the same water management features of most solid paving alternatives. In terms of costs, gravel driveways typically have a lower price tag than other driveway materials. Many homeowners also prefer this type of driveway because they come in a wide variety of colors and shapes that can match any landscape.
While gravel driveway installations cost less, upkeep and maintenance can be a bit rough on your budget. Another thing to consider is that if you tend to drive fast, ruts and holes are quicker to form, giving way to puddles. Lastly, while gravel can be customized to complement your home's exterior, weed growth on gravel driveways can affect curb appeal. Look for 'asphalt contractors near me' to learn more about your driveway options.
Decorative Stone Driveway
If gravel isn't ideal for your driveway, you might want to consider a decorative stone driveway instead. They are much easier to maintain. Decorative stone driveways also give off a more rustic, charming look to your home's exterior. Decorative stones are also cost-effective, since the material is readily available and installation is affordable.
If you find yourself online typing 'paving contractors near me', consider Bonness Inc. We specialize in driveway constructions. Whether you prefer asphalt, concrete, decorative stone, or brick paver, we have your driveways needs and preferences covered! Call us today at (239) 597-6221 to request a quote.