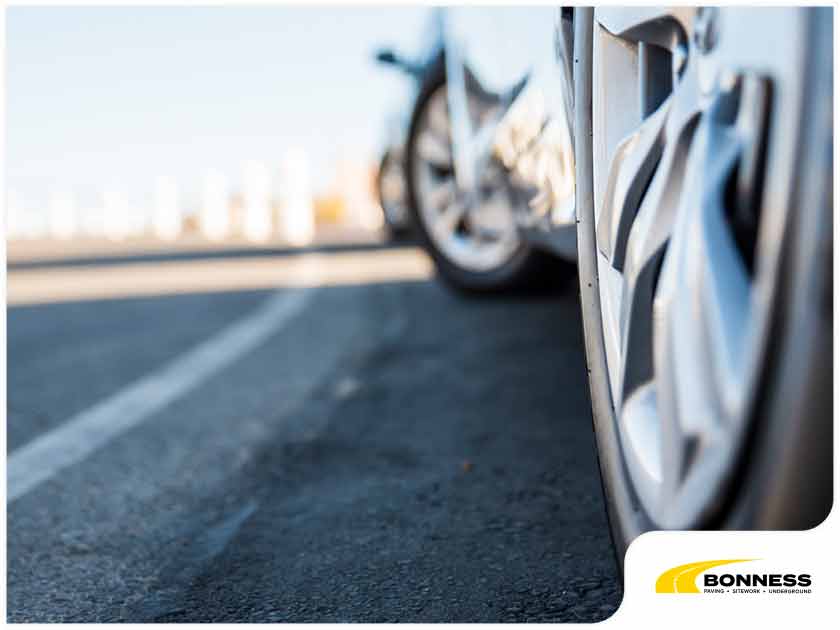 You've just had an asphalt driveway installed. It's tough, shiny and sleek – the perfect lead-up to the showcase that's your home. But just how long do you need to wait before you can walk or drive over it? Here's what you need to know.
When Can You Walk on a New Asphalt Driveway?
A new driveway is a considerable investment. You'll want to be proactive about its care and maintenance to get the most out of it. As it turns out, its upkeep starts just as soon as fresh asphalt is laid. There's a three-day period when the surface of the driveway is prone to damage or flaws. For this reason, avoid walking over the asphalt for at least 72 hours – or 3 days – while the material is still cooling. But if you don't have a choice, it may be safe to walk on the asphalt a day after it's been compacted.
When Can You Drive or Park Over Your New Driveway?
A person walking over fresh asphalt can already cause a fair amount of damage to the driveway, and even more so if it's a car. The weight of the vehicle can lead to rutting, depressions and scarring on the uncured material. Make sure to never drive over it until at least three days have passed. You should also avoid parking your car on the new driveway for at least 14 days. 
Do you have a truck or a camper? You might want to avoid driving over the new driveway even if the recommended three days have passed. That's because these types of vehicles are heavier and may cause serious damage to the asphalt if the driveway isn't designed to handle their weight. A premier driveway installation contractor like Bonness can talk to you more about the right type of driveway for heavier vehicles.
Request a Quote
Combining top-tier materials, superior workmanship and customer-centric service, Bonness ensures that your asphalt driveway installation will garner high-quality results. Our communication lines are always open! Call us today at (239) 597-6221, or fill out this contact form to schedule a consultation. We proudly serve Naples, FL, and the rest of Collier County.