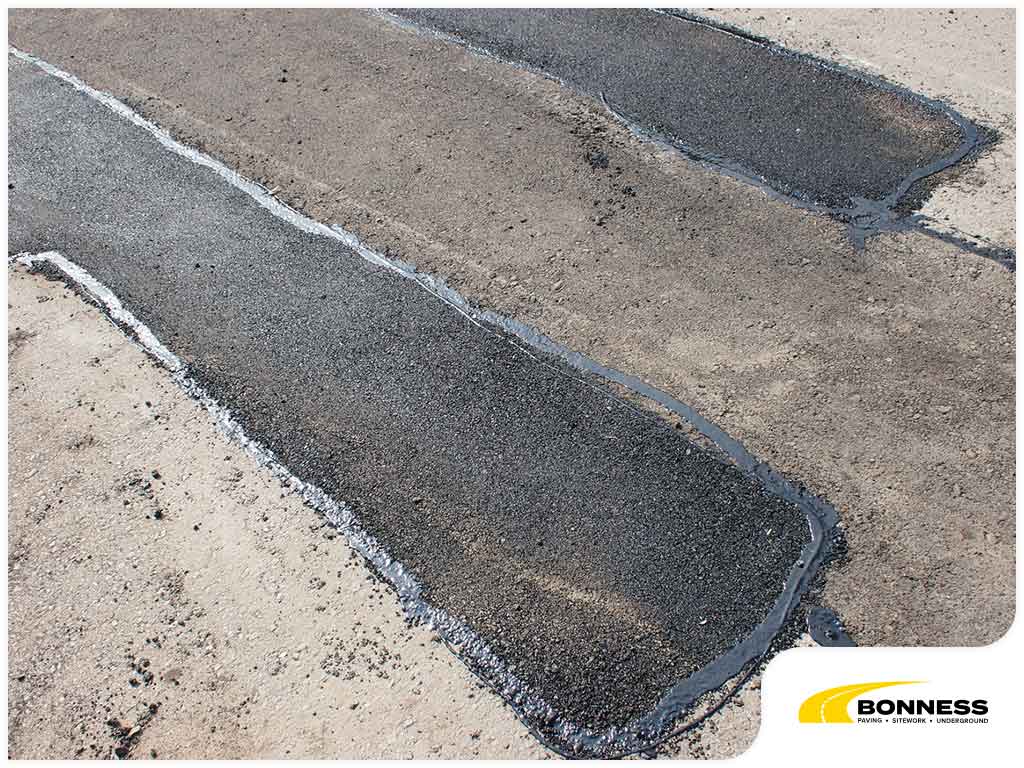 Asphalt patching is a popular blacktop repair solution for many reasons. But just like anything else, it is not without its drawbacks. You need to be familiar with both of its positives and negatives before deciding to have it done.
Pros
Convenience – Resurfacing projects have different timelines, but asphalt patching can be completed in no time. If you need to fix a pothole on your commercial property, chances are that it would not disrupt your business as much as you thought it would.
Of course, speed means nothing without proper planning and execution. So, hire the right crew for the job to ensure proper and efficient work.
Uniformity – The beauty of patching is that the new material will more or less resemble the original.
Cost-Effectiveness – Most importantly, asphalt patching is highly affordable. Since the intact areas of the driveway would remain untouched, all of the project's costs like material and labor are minimized. Between asphalt and concrete, the former is much cheaper so it appeals to every pocketbook.
Cons
Fragility – Asphalt is durable in its own right. But it does not last as long as concrete. The newly patched area may need some resealing every few years, whereas concrete can normally remain structurally sound for decades with proper maintenance.  
Unevenness – It is not uncommon for the freshly patched to be higher than the rest of the original pavement. Diligent workers would feather the spot in question to make it blend with the area it surrounds, but it might never be completely leveled. 
Material Incompatibility – Asphalt comes in more than one form. And, it is unwise to mix two different kinds. Combining porous and non-porous asphalt products could give you some headaches one way or another.
Is asphalt patching the right solution to your damaged blacktop? Call (239) 597-6221 to consult Bonness, and get a free no-obligation estimate for whatever service you may need.