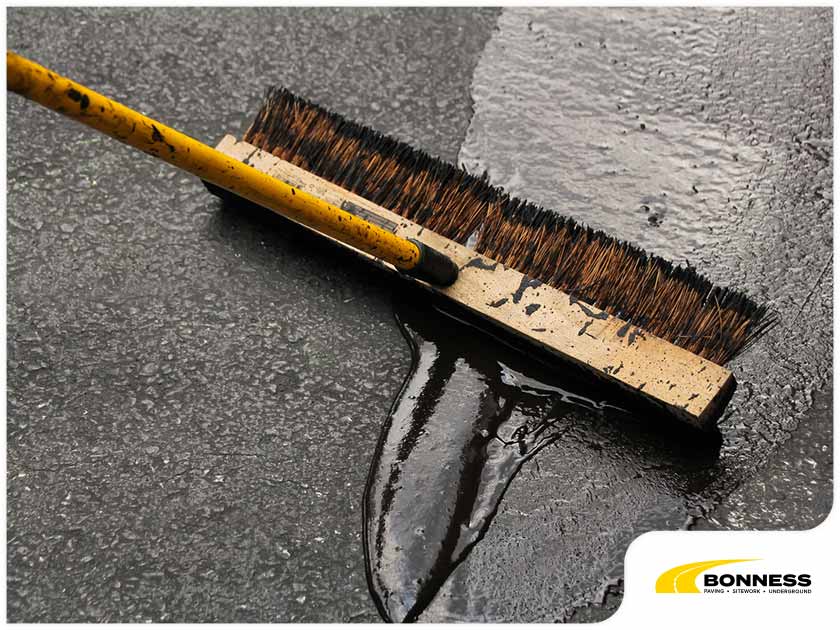 Sealcoating is essential for long-lasting and reliable asphalt pavement. It's important because it repairs the surface damage and provides a protective layer to keep out damaging ultraviolet (UV) rays, vehicle fluids and water. Sealcoating also protects and extends the life of asphalt pavement. Regular sealcoating is inexpensive and can save you money in the long run. What are the things you should ask or learn about before starting your sealcoating project?
What Planning Is Needed?
It is well-known among many sealcoating contractors that the best projects involve mostly planning than the actual execution. Having a skilled and experienced contractor is a major reassurance that the project is in good hands, and you will be able to tell based on how they will answer questions about the following:
The optimal time to sealcoat a lot
Lot traffic and usage information
Best materials for the project based on meteorological phenomena, budget, and lot traffic
Why Are Two Thin Coats Better Than One Thick Coat?
Sealcoating that is done in two coats dry and cure significantly faster than those that are applied in one thick layer. Sealcoatings are typically water-based coatings that cure via the release of water (evaporation). Sealcoating film also dries from top to bottom, which means the top layers dry faster than the bottom layers. A thin coat will let water out considerably more quickly than a thick coat. If you apply the sealcoating in one thick layer instead of the required two, it will have a propensity to hold water and stay soft for longer, which could lead to issues.
Why Are Two Coats Better Than One?
Most clients think that one coating is enough to save time and money, but it's actually the opposite. When it comes to double-coating a lot, the advantages are not limited to appearance. Sealcoating's main aim is to protect and preserve the asphalt. One coat may only give half the protection and will be worn out in less than half the time. If you only applied one coat, you'll have to seal it more frequently, which will mean more expenditures as time passes instead of paying a significant sum in one go.
Contact Us!
Bonness is a family-owned and -operated, full-service paving, sitework and underground contractor dedicated to serving the needs of homeowners, condominiums, businesses, communities, contractors, developers, counties and municipalities. Our team is a diverse group of highly motivated individuals who are dedicated to providing the highest level of service in the industry.
For any inquiries, contact us at (239) 597-6221, or fill out our contact form to request an appointment. We proudly serve clients in the State of Florida.