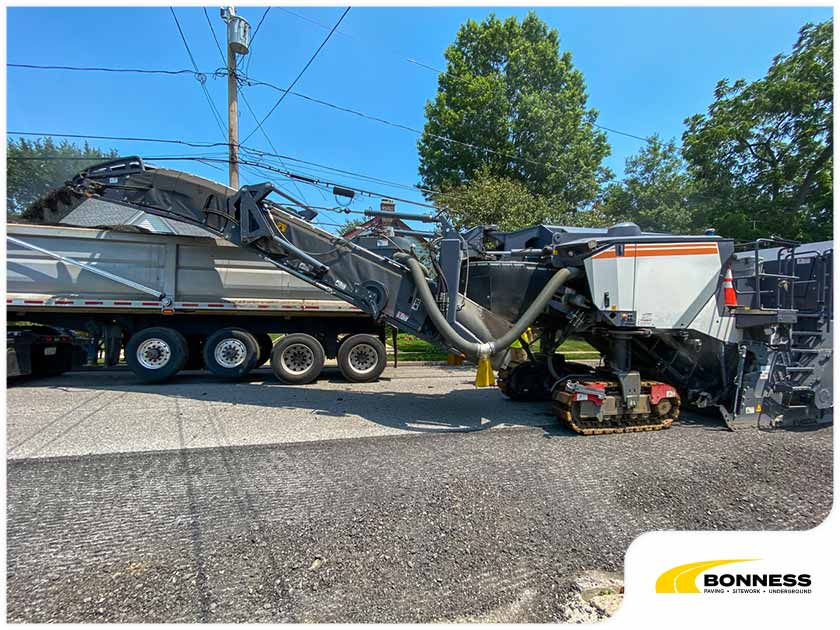 Bonness has been serving the Southwest Florida area for over three decades, and we continue to be the leading choice for quality paving services because we have the skills and the know-how, including the way asphalt milling works. Here's what you need to know about this process:
What Exactly Is Asphalt Milling?
This refers to one integral aspect of the paving process. Basically, asphalt milling involves the partial or full removal of an asphalt surface. Most of the removed material is processed for recycling, and the repurposed material is then used to repair or repave roads, sidewalks or driveways. Asphalt milling is incredibly practical because it allows new asphalt to be laid down without disturbing any existing structures or affecting the existing height of the road.
How Is the Process Done?
Asphalt paving contractors use a milling machine for the job. The machine has three basic components: a cutting drum that chews up the topmost layer of the asphalt at the specified depth, a vacuum that sucks up the milled asphalt and a conveyance system that deposits the material to the waiting dump truck. The surface of the pavement where the top asphalt layer used to be is then swept and cleaned thoroughly. This helps ensure a greater bond between the old pavement and the replacement asphalt layer that will be applied later.
What Are the Benefits of Asphalt Milling?
The milling process offers a few excellent advantages. As mentioned before, it helps provide a newer, stronger layer of asphalt to a damaged pavement without making alterations to existing structures, such as curbs or drainages. Because the process involves repurposing the paving material, it offers a reliable, sustainable and cost-effective way to spruce up driveways and sidewalks. And compared to stone gravel or hot asphalt, milled and repurposed asphalt offers more effective weather resistance.
Schedule a Consultation Today
Bonness has always been committed to delivering only the highest quality paving solutions to homeowners and property managers in Southwest Florida. Call us today at (239) 597-6221, or fill out this contact form to schedule a consultation. We proudly serve Naples, FL, and Collier, Lee and Charlotte counties.