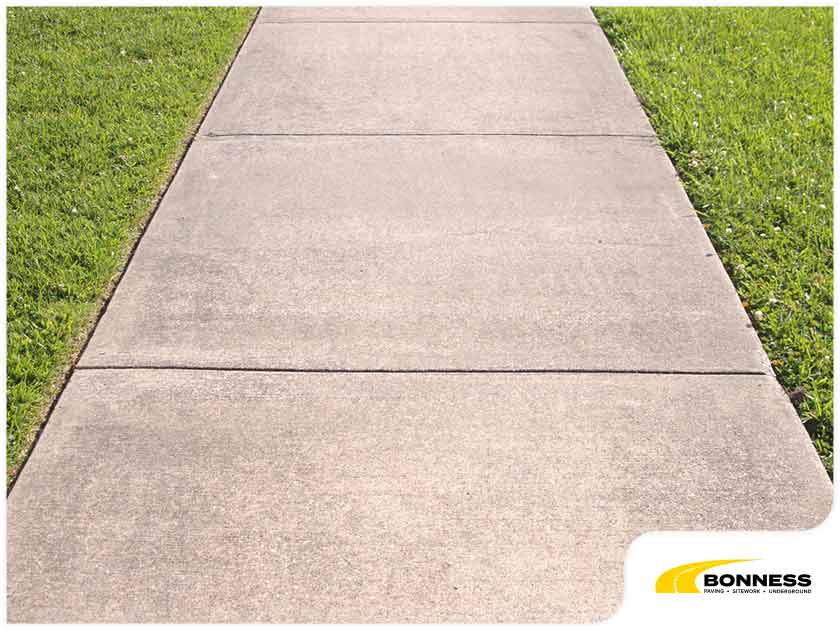 Whether you own a commercial property, or manage an apartment complex or gated community, you should always make maintenance a top priority. But this isn't limited to the building's exterior or available facilities – you'll have to consider its surrounding area as well. Take the sidewalk around the property, for example. Keeping it in good condition is crucial, and here's why:
1. Keeps pedestrians safe: Cracked or uneven sidewalks create trip hazards that may pose a risk to pedestrian safety. When overlooked, these trip hazards will eventually injure someone, which may leave you open to a number of lawsuits. A single trip and fall lawsuit have brought many businesses and property management companies to their knees in the past, so to speak. By investing in sidewalk repair and maintenance from a trusted contractor like Bonness, you can avoid following their example and ensure that the people walking near your property – especially those with mobility issues – can remain safe.
2. Improves the health of your building residents: With chronic diseases on the rise, maintaining a healthy lifestyle has become even more important. You can encourage a more active routine in your residents by keeping the sidewalk clean and well-kept. By making the paths safer and more navigable, you can help increase their daily jogging or walking distance.
3. Increases property value: Sidewalks are taken into account when it comes to property value. They not only serve as safe recreational places for physical activity; they are also an important design element. With a clean and well-maintained sidewalk, you can help your property make a bigger, long-lasting impression.
When in need of a professional to work on sidewalk repairs and maintenance, turn to Bonness. We proudly serve the areas in and around Naples, FL. Call us today at (239) 597-6221, or fill out this contact form to schedule your consultation.