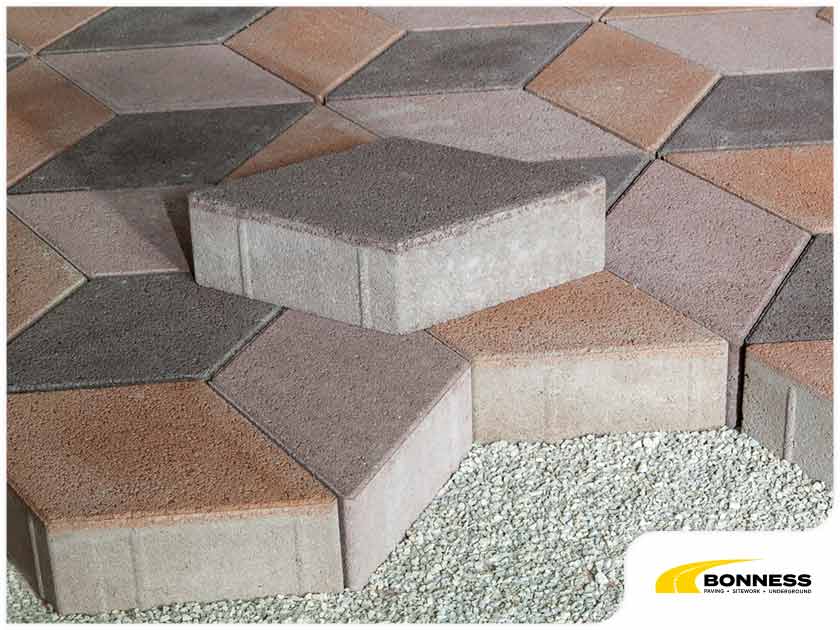 Brick pavers are a beautiful addition to your outdoor living areas. However, as time passes, they can move and shift. Some may dip below the ground while others bulge out to the point of getting dislodged. Uneven brick paving not only looks unsightly, but they also pose a tripping hazard.
Common Causes of Brick Paver Shifting
Brick pavers shifting out of place can be caused by several things, including the following:
Backfill settling – This is one of the most common causes of brick paver failure. It often occurs during the first four years after installation, though it can persist for a long time. This issue can be fixed by removing the affected paver and adding more material to the leveling base.
Root growth – Growing roots underneath the soil can lift nearby concrete sidewalk slabs and brick pavers, resulting in cracks and uneven surfaces. If the tree roots are still growing or have breached the top part of the soil, the paving needs to be removed and relocated.
Poor installation – Inexperienced contractors tend to skip on base materials to save on costs, but it will compromise the brick pavement structure. A base that isn't deep enough or has too much sand can cause the pavers to shift or heave.
Fixing Moving Brick Pavers
If you see noticeable problems on your brick pavers, get in touch with reputable paving contractors in your area. They can take a look at the issue and replace and resettle loose or damaged pavers.
Fixing shifted brick pavers often involves removing the affected pavers to expose the base material underneath. Then, the pros will re-level and compact the gravel base before re-leveling the sand. Once done, the new pavers will be put in place following the original pattern of the paving.
Bonness Inc. has been taking care of the driveway and sidewalk needs of local homeowners and commercial property owners for 35 years. Whether you are looking to increase the value of your home or upgrade its appearance with a new addition, our team can provide you with the best solution that meets your preferences. To learn more about the cost of concrete driveway, give us a call at (239) 597-6221, or fill out our contact form to request a free quote.