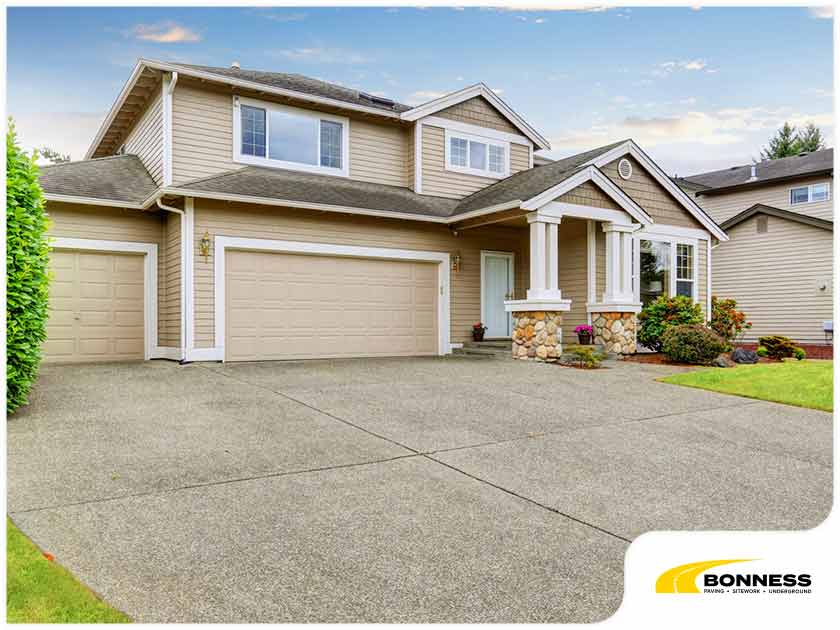 The cost of concrete driveway or asphalt driveway services can be significant. That is why you have to be sure of what approach would be best when dealing with driveway issues like large cracks and crumbling material.
Here are some of the factors that you should note when deciding if your driveway should be repaired, resurfaced or replaced.
Driveway Repairs
Repairs are usually recommended if small cracks across the driveway surface or small divots in the material are found. These signs of damage are generally considered minor, and they can be fixed through driveway patching. However, if the cracks are measuring larger than a quarter-inch wide, and they are more than a few inches deep, this could mean a more serious problem. Filling in these cracks will only prove to be a temporary solution.
Driveway Replacement
The age of your driveway is often a reliable indicator of whether you should opt for a replacement or not. Typically, driveway contractors suggest a complete replacement if the asphalt driveway is nearing 20 years old, or the concrete driveway is approaching 25 years. Apart from that, the driving factor for replacing a driveway could also be aesthetic in nature. It is also important to have your driveway match the look of your home in order to enhance curb appeal.
Driveway Resurfacing
Driveway resurfacing is usually considered as the middle ground between repair and replacement. It costs less than completely redoing your driveway or dealing with constant patches. And, unless your driveway has foundation issues, resurfacing can prevent cracks and pits from recurring for some time.
Bonness is a family-owned and -operated company that offers full-service paving to homeowners, businesses, and more. We have decades of industry experience, ensuring top-notch results for your project. To request an estimate for concrete or asphalt driveway cost, you can call us at (239) 597-6221 or fill out our contact form.