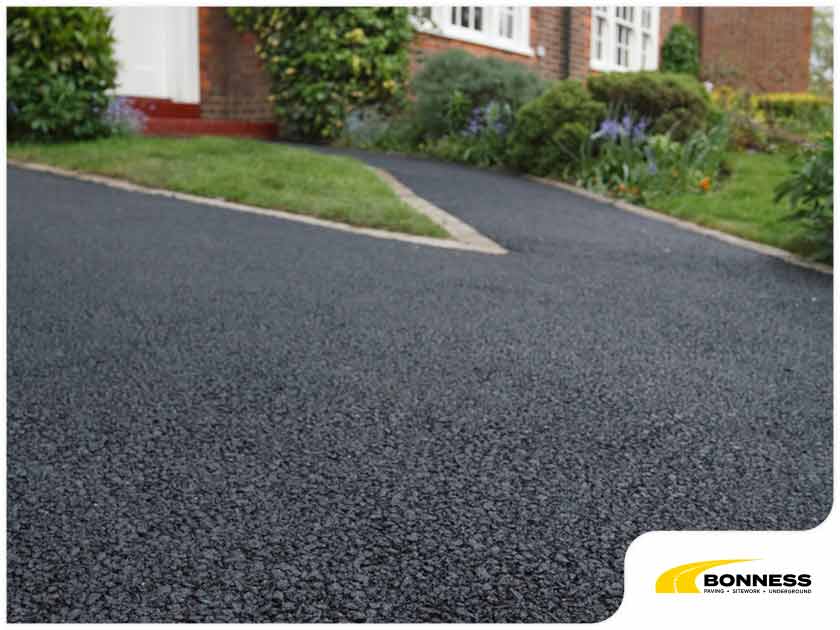 Constant wear and tear can damage any road surface, and asphalt driveways are no exception. Homeowners should be wary of damage stemming from ultraviolet (UV) rays, especially in summer. Fortunately, routine maintenance can keep your driveway from cracking and degrading in the summer heat.
Have a Contractor Apply Sealcoating to Your Driveway
Sealcoatings not only reflect UV rays, but also protect your driveway from the elements. The best time to apply seal coating is before summer. As part of preventive maintenance, a new coat should be applied every two to three years.
Have Cracks and Holes Repaired Immediately
Cracks and holes on your driveway should be repaired as soon as possible. That's because if they're left unattended, water can seep into your driveway and damage the layers underneath the asphalt.
Routinely Clean Your Driveway
This may seem like a no-brainer, but cleaning your driveway at least once a week can extend your asphalt driveway's lifespan. Dirt and other contaminants can degrade asphalt, which is why it's important to keep the asphalt surface clean at all times. Otherwise, vegetation and mold might start to grow in cracks or on the asphalt surface. While mold can't eat away inorganic substances, such as asphalt, it can crawl into cracks on the driveway and widen them, exacerbating pre-existing damage.
Avoid Parking Vehicles in the Same Spot
If you frequently have friends and family over for dinner, you might want to gently remind them not to park in the same spot, especially in summer. High temperatures can soften asphalt surfaces, which may start to sink under the weight of vehicles over time.
Spotting the Warning Signs
It's important to have a contractor routinely inspect your driveway. Routine inspections and preventive maintenance can reduce the repair cost of concrete driveway and extend its lifespan.
Looking for experienced driveway contractors in your area?
Bonness has been providing driveway, curb and sidewalk installation services to Southwest Florida residents for over 35 years. To request a quote for asphalt driveway cost, call us at (239) 597-6221, or fill out this form.