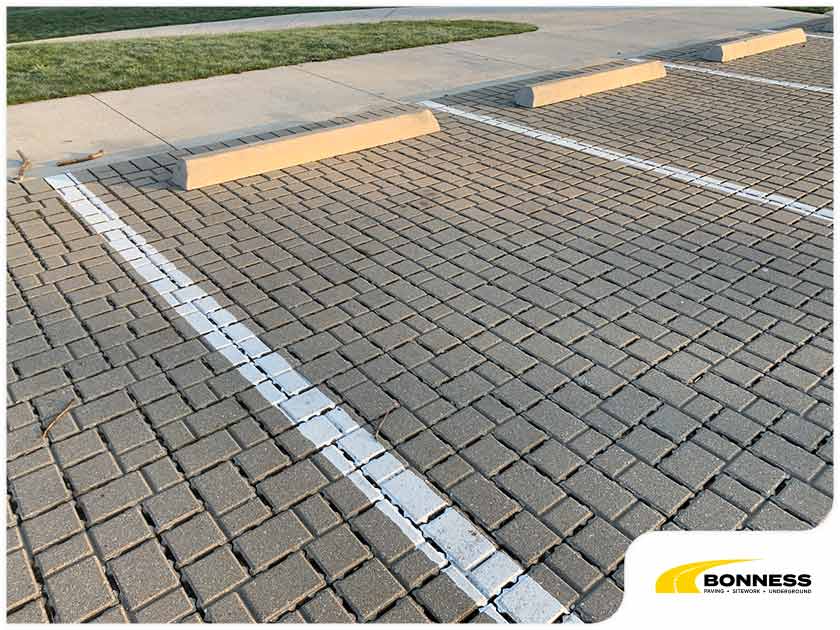 Commercial parking lots must be able to withstand heavy loads, large volumes of traffic and a variety of weather conditions. In the past, the most durable and cost-effective materials for commercial paving applications were asphalt and concrete. Nowadays, many business owners and contractors are opting for permeable pavers as an alternative.
To help you decide whether or not permeable pavers are for you, we discuss their pros and cons.
Pros
No Heat Island
Unlike other options, permeable pavers do not produce a heat island. A heat island is a part of the pavement that is significantly warmer than the rest, which can pose serious problems for your parking lot.
Eco-Friendly
Permeable pavers are made from recycled materials, reducing the environmental impact of manufacturing materials for pavements and roadways. Their prices may be higher than the cost of concrete driveway, but it's good for your property and the planet.
No Ice Formation
Water and precipitation seep through permeable pavers, preventing ice formation. Even in sub-zero temperatures, this pavement option will stay warm and provide a safe driving and pedestrian surface.
Stormwater Management
Permeable pavements slowly distribute precipitation into the ground instead of allowing it to flow into storm drains. This way, less water will go to waste.
Cons
Some drawbacks of permeable pavers is that they are not budget-friendly and keeping them clean of weeds/debris. The money you'll spend for a permeable paver parking lot is a bit higher than the total concrete or asphalt driveway cost. Additionally, overtime, you might find that weeds find their way inbetween the cracks of the pavers. However, if you are looking to give your driveway or parking lot a new look, pavers can do just that!
When it comes to commercial paving services, turn to our experts at Bonness Inc. We go above and beyond to help you find the right paving material and apply it according to your expectations. For consultations, call us at (239) 597-6221, or fill out our contact form.