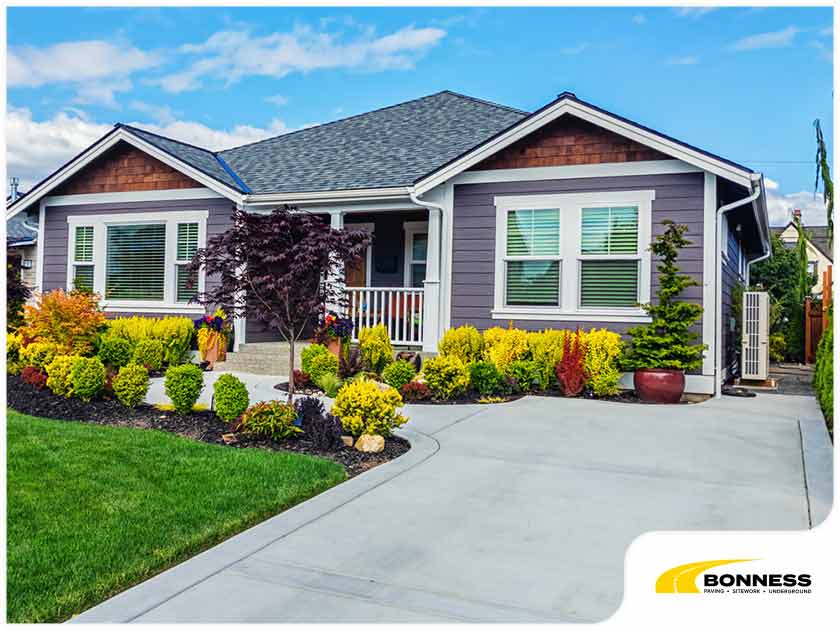 There are so many ways to make your home a little "greener." Now, you can even make your driveway be more environmentally friendly. With the cost of concrete driveway construction steadily increasing, it may even be worth it to look into eco-friendly driveways for your next exterior remodeling project.
Green driveways accomplish three things better than their traditional counterparts. They help control runoff, prevent flooding and, most importantly, allow water to penetrate the ground, replenishing the natural groundwater around your home. There are a few options that can help you meet these requirements, and here are a few of them.
Grass Driveways
The whole point of enlisting driveway contractors to build a concrete driveway is to get cars off your lawn so choosing a grass driveway might not make sense at first. However, this is a special type of construction rather than simply planting grass. First, a layer of sand serves as a foundation. This is followed by a plastic mesh. The grass grows through the mesh, but still allows water to seep through while also giving your car a sturdy support for parking.
Pavers
Permeable concrete pavers may not be as "green" as a grass driveway, but they are just as good at giving water a way to drain through to the ground. Pavers for driveways are usually installed over a layer of crushed stone to give it a stronger base to support vehicles.
Porous Concrete
If you're prepared to shoulder the asphalt driveway cost, but not quite sure about its eco-friendliness, your best option is porous concrete. This material is designed to look like regular driveway asphalt or concrete, but is perfectly permeable for water to drain through its surface. This means you can meet any strict neighborhood guidelines for driveways if there are any and still maintain a greener footprint.
Bonness is your leading provider of driveway design and construction services. Give us a call at (239) 597-6221, or fill out our contact form to schedule a consultation and request a free estimate on green driveways today.