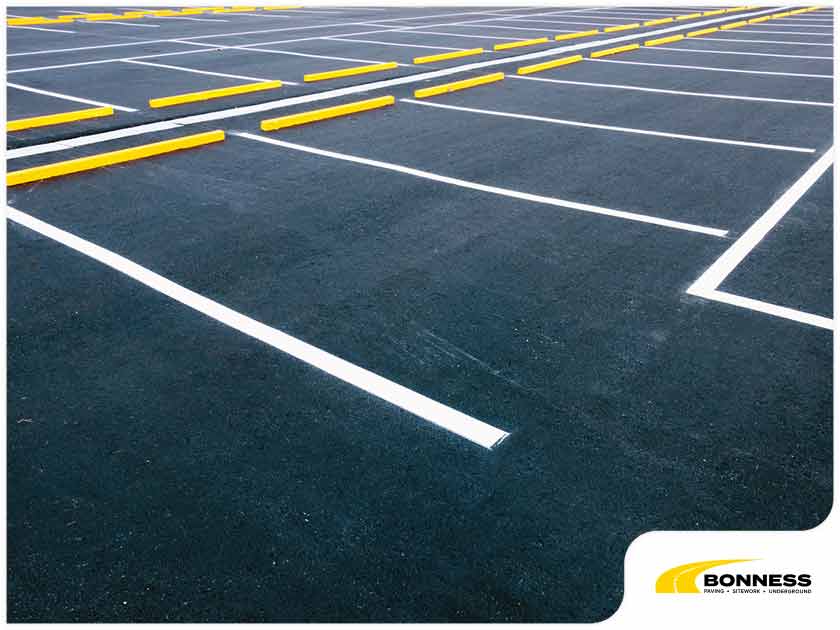 If you want to make a big impression to potential clients, make sure the exterior of your commercial property or business remains visually appealing. This shouldn't be limited to the appearance of the building itself – you need take into account your parking lot as well. When it has already sustained extensive damage, pave it with a better and more durable material.
1. Concrete: This specific material is known for its durability and low-maintenance performance, allowing it to last up to 30 years. Concrete parking lots are highly resistant to chemical exposure and may come in different designs to give your parking lot a better look. However, this material takes a long time to install and is prone to cracks under extreme weather conditions.
2. Asphalt: Functional, durable and cost-effective, asphalt is probably the most popular parking lot material in both homes and businesses across the country. An asphalt parking lot is installed in a shorter amount of time, and, when maintained properly, it can last up to 20 years. Plus, its sleek black surface allows for a higher aesthetic value.
3. Gravel: This choice is cost-efficient to install and allows for a lovely finish once completed. But gravel parking lots may suffer from surface runoff during heavy rainfall. This means you'll have to spend a considerable amount of time topping those bare patches.
Aside from concrete paving, Bonness offers high-quality parking lot construction and renovation services. No matter the size and complexity of your project, we are always ready and able to complete them to your satisfaction. We serve Naples and other Southwest Florida areas. Call us today at (239) 597-6221, or fill out this contact form to schedule your consultation.